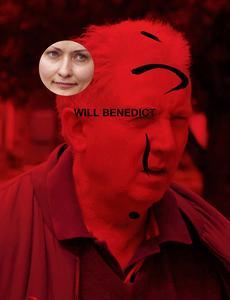 Bergen Kunsthall
Will Benedict: Corruption Feeds
Regular price
$45.00
$0.00
Unit price
per
On the occasion of his exhibition Corruption Feeds, Bergen Kunsthall published this monograph on Will Benedict. Collaboratively designed by Theo Gennitsakis, it includes full documentation of the exhibition at Bergen Kunsthall and features images of Benedict's recent works and exhibitions, a number of artist-designed pages, and new interviews with Martin Clark, Nicolas Trembley, Paul Theriault, and Alivia Zivich.
Corruption Feeds was Will Benedict's largest and most ambitious exhibition within an institutional context to date. It demonstrated the full breadth of his practice as an artist, curator, and, most recently, filmmaker. The show included Benedict's own new works, a number of which he produced collaboratively, as well as works by other artists: Henning Bohl, Wolfgang Breuer, Clegg & Guttmann, Howard Finster, Gaylen Gerber, Tom Humphreys, Inventory, Fredrik Kolstø, David Leonard, Michele Di Menna, Pentti Monkkonen, Puppies Puppies, Lin May Saeed, Lucie Stahl, Paul Theriault, and Karl Uchermann. The exhibition also premiered a major new video work, commissioned by Bergen Kunsthall and made by Benedict in collaboration with the artist and journalist David Leonard.
Published by Bergen Kunsthall and Motto Books, 2015, softcover, 260 pages, 11.8 x 9 inches.
---
Share this
---