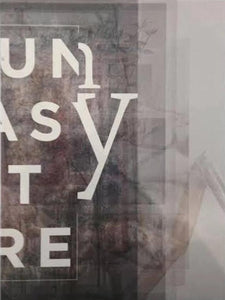 Weatherspoon Art Museum
Uneasy Nature: Lee Bul, Bryan Crockett, Roxy Paine, Patricia Piccinini, Alyson Shotz, and Jennifer Steinkamp
Regular price
$15.00
$0.00
Unit price
per
This catalogue accompanies the exhibition Uneasy Nature at the Weatherspoon Art Museum, February 18–May 28, 2006.
Uneasy Nature brings together six internationally recognized artists who incorporate mythology, folklore, and narrative to reflect on the evolving perception of nature in contemporary culture. The exhibition included sculpture, digital animation, collage, and photography by Lee Bul (Korea), Bryan Crockett (US), Roxy Paine (US), Patricia Piccinini (Australia), Alyson Shotz (US), and Jennifer Steinkamp (US). 
The artwork in the exhibition was about mutations, aberrations, and juxtapositions of the natural and unnatural order of things. The catalogue is a self-contained "ecosystem," but one that is not quite harmonious, where elements on the page uneasily occupy the same space.
Published by the Weatherspoon Art Museum, 2006, softcover, 72 pages, 8 x 6.25 inches.
---
Share this
---