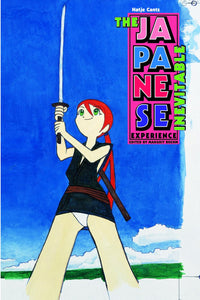 Hatje Cantz
The Japanese Experience: Inevitable
Regular price
$45.00
$0.00
Unit price
per
At first sight, it appears brand new, pure Tokyo pop. But The Japanese Experience: Inevitable reveals far more than the successful cloning of morphed manga motifs onto stretched canvas and museum walls. It represents eight positions in contemporary Japanese art and scrutinizes their complex visual vocabulary, noting references to Japanese and Western art traditions as frequently as the borrowing of mass culture motifs from the realms of manga and anime.
Takashi Murakami's MR. DOB questions the place of contemporary art in our global society; Aya Takano's glowing watercolors combine Japanese sensitivity, issues of female identity, and sci-fi; Masahiko Kuwahara's mutant animals provide shades of softness and mysterious openness, and Yoshitomo Nara's reworking of historical Japanese woodcuts disturbs the floating world. Not only are the artists' visual repertoires new and surprising, but their creative methods and strategies help conquer a public that is mostly untouched by contemporary art.
Edited by Margrit Brehm. Texts by Margrit Brehm and Gregor Jansen. Designed by Axel Heil/Fluid.
Published by Hatje Cantz in association with the Ursula Blickle Foundation, 2003, hardcover, 208 pages, 9.5 x 6.5 inches.
---
Share this
---