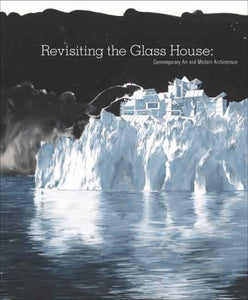 Yale University Press
Revisiting the Glass House: Contemporary Art and Modern Architecture
Regular price
$35.00
Sale price
$47.50
Unit price
per
In recent years there has been an enormous interest among emerging and established artists in architecture of the modern period. Revisiting the Glass House explores the ways in which contemporary artists incorporate images of modern buildings in their work as a means to explore the utopian potential of architecture and to provide an antidote to the cynicism of our time.

The book—published in connection with the exhibition at the Yale School of Architecture, February 11–May 9, 2008; the Aldrich Contemporary Art Museum, March 9–July 27, 2008; and the Mills College Art Museum, January 14–March 22, 2009—features painting, photography, video art, and other two-dimensional work by twenty-two artists from around the world whose engagement with architecture has more to do with ideas and ideals than with structure. The artists reimagine the iconic designs of architects such as Walter Gropius, Frank Lloyd Wright, and Le Corbusier, placing their buildings in unlikely locations and repurposing them for a new generation. Through the works of these artists, contributing essayists examine the recent nostalgia for modern architecture and its potential for instigating social change.
Edited by Jessica Hough, director of the Mills College Art Museum, and Monica Ramirez-Montagut, assistant curator of architecture and design at the Guggenheim Museum, New York. Texts by David Auburn and Joseph Rosa.
Published by Yale University Press, 2008, flexibound softcover, 134 pages, 10.25 x 8 inches.
---
Share this
---