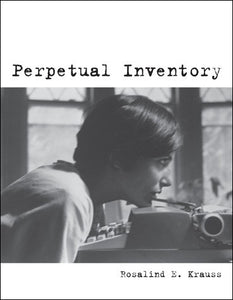 October Books
Perpetual Inventory by Rosalind E. Krauss
Regular price
$39.00
$0.00
Unit price
per
In essays that span three decades, one of contemporary art's most esteemed critics celebrates artists who have persevered in the service of a medium.
The job of an art critic is to take perpetual inventory, constantly revising her ideas about the direction of contemporary art and the significance of the work she writes about. In these essays, which span three decades of assessment and reassessment, Rosalind Krauss considers what she has come to call the "post-medium condition"—the abandonment by contemporary art of the modernist emphasis on the medium as the source of artistic significance. Jean-François Lyotard argued that the postmodern condition is characterized by the end of a "master narrative," and Krauss sees in the post-medium condition of contemporary art a similar farewell to coherence. The master narrative of contemporary art ended when conceptual art and other contemporary practices jettisoned the specific medium in order to juxtapose image and written text in the same work. For Krauss, this spells the end of serious art, and she devotes much of Perpetual Inventory to "wrest[ling] new media to the mat of specificity."
Krauss also writes about artists who are reinventing the medium, artists who persevere in the service of a nontraditional medium ("strange new apparatuses" often adopted from commercial culture), among them Ed Ruscha, Christian Marclay, William Kentridge, and James Coleman.
Published by October Books, 2013, softcover, 320 pages, 9 x 7 inches.
---
Share this
---