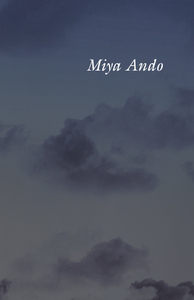 Kavi Gupta
Miya Ando
Regular price
$14.00
$0.00
Unit price
per
This catalogue features full-color illustrations of works and exhibitions by the artist. 

Miya Ando is a multidisciplinary abstract artist whose works reference the ephemerality of nature and the transitory nature of existence. Ando's images and forms reference such fleeting stuff as clouds, moonlight, tides, and the seasons. Her materials—such as steel, glass, and aluminum—convey a sense of durability and strength. Transformed by Ando, materials related to permanence become embodiments of impermanence.
"Making art is a function of thinking," Ando says. "I endeavor to stay on a focused train of thought from one piece to the next, each completed work begets the next work. It's a continuum of thought and the works are a residue of that thinking process."
Published by Kavi Gupta, 2022, softcover, 48 pages, 8.5 x 5.5 inches.
---
Share this
---