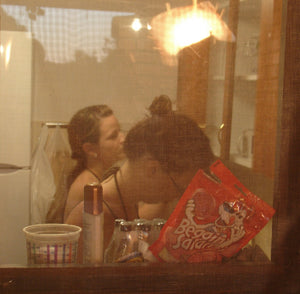 Apparent Extent
Johanna Billing: Another Album
Regular price
$40.00
$0.00
Unit price
per
Another Album by Johanna Billing was produced in collaboration with Hollybush Gardens, London and Åbäke. It includes the soundtrack of the film Another Album (2006), plus extra material from the recording session: a selection of garden recordings with live interpretations of songs from the golden Novi Val (new wave) era in the former Yugoslavia, featuring Marin Golub, Jurica Golub, Lana Protega, Vedran Paraç, Ida Grbiç, Jura Ivanoviç, Rasa Cop, and Petra Jezutkoviç.
The record comes with liner notes.
Produced by Apparent Extent, 2007, vinyl EP, 12 inches.
---
Share this
---