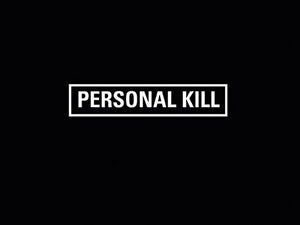 Moderne Kunst Nürnberg
Beate Geissler & Oliver Sann: Personal Kill
Regular price
$40.00
Sale price
$50.00
Unit price
per
The German duo Beate Geissler and Oliver Sann photograph pregnant absence—the pregnant absence of people from loaded spaces. Previously they have photographed freshly vacated foreclosed homes. For their latest project, Personal Kill, they document U.S. army training areas through text and photo essay, presenting architecture, scenes, and found objects. 
The book Personal Kill indirectly reveals the physical reality of war (on this side of its traumatizations), in order to approach what is largely unrepresentable. In military jargon, "personal kill" refers to killing the enemy with direct contact, a prospect for which these training areas attempt to prepare soldiers—there is complete certainty that they are responsible for the death of another person. Military psychologists describe this situation as the decisive cause of long-term psychological damage. It is these subtle aspects of both war and image that point to a moment of the uncontrollable.
Bilingual in English and German.
Published by Moderne Kunst Nürnberg, 2010, hardcover with jacket, 120 pages, 11.5 x 9.5 inches.
---
Share this
---