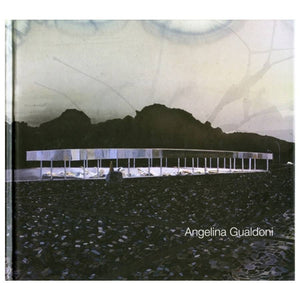 Kavi Gupta
Angelina Gualdoni
Regular price
$20.00
Sale price
$25.00
Unit price
per
This catalogue was produced by Kavi Gupta on the occasion of Currents 100: Angelina Gualdoni at the Saint Louis Art Museum.
Gualdoni engages the complex legacy of modernism as it has played out in the visual arts and architecture during the second half of the twentieth century. Although her work is devoid of cynicism or polemics, Gualdoni is interested in the phenomenon of failed utopias. The disuse and collapse of the buildings that populate these canvases suggest meditations on the transience of life, or vanitas paintings for the early twenty-first century. The paintings draw upon a range of modernist sources that are given new meaning in their unlikely juxtapositions and, one might say, their gentle corruption. In Gualdoni's hands, Le Corbusier-inspired modular buildings (which were carefully theorized to produce harmonious proportions) are afflicted with the indignities of old age. Morris Louiss technique of staining, or pouring paint directly onto unprimed canvas (celebrated as disembodied, purely abstract color) is adapted by Gualdoni to create backgrounds for illusionistic landscapes.
Texts by Robin Clark and Jasper Sharp.

Published by Kavi Gupta, 2007, hardcover, 56 pages, 8.25 x 9 inches.
---
Share this
---