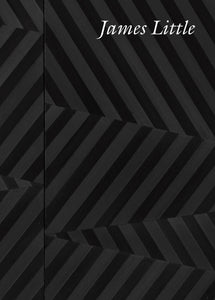 Kavi Gupta
James Little
Regular price
$12.00
$0.00
Unit price
per
This catalogue features full-color illustrations of works and exhibitions by the artist. 

James Little (b. 1952, USA) is an American abstract artist whose distinctive aesthetic language is rooted in geometric shapes and patterns, flat surfaces, and emotive color relationships. Little utilizes a method similar to the encaustic painting technique used by ancient Egyptian and Greek artists, blending handmade pigments with hot beeswax.
While developing his unique position within contemporary abstraction, Little has devoted decades to rigorous academic study of color theory, pictorial design, and painting techniques. His practice embodies the complementary forces of simplicity and complexity.
"I'm not cutting edge," he says. "I'm just trying to stand up next to the great paintings of the past. It's like building a building. The things that are going to make it stand are the same as they've always been. You have to have a solid foundation. I approach painting the same way."
Published by Kavi Gupta, 2022, softcover, 100 pages, 7 x 5 inches.
---
Share this
---