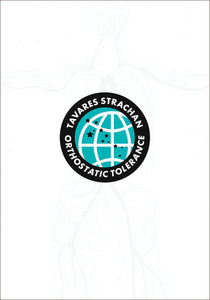 MIT List Visual Arts Center
Tavares Strachan: Orthostatic Tolerance — PRICE ON REQUEST
Regular price
$9,999.99
$0.00
Unit price
per
Contact us for pricing. For more information, see our FAQ.
Since 2006, Tavares Strachan has been working on a body of work investigating orthostatic tolerance—our capacity to withstand deep-sea and outer-space pressure. Strachan's films, examined here, show the artist in training for his experiments with gravitational stress. Tavares Strachan: Orthostatic Tolerance: It Might Not Be Such a Bad Idea if I Never Went Home also is a record of Strachan's artist's residence at MIT.
Published by MIT List Visual Arts Center, 2010, hardcover with exposed spine, 88 pages, 10 x 7 inches.
---
Share this
---